Nutmeg, mace, cashews, cinnamon, turmeric, ginger, yams, coconuts, bananas, plantains, cassava, breadfruit, grapefruit, almonds, cocoa, vanilla, papaya, orchids, insects and more thrive in this tropical paradise. They are all illustrated and explained.
Also what is food additive E100 shown below left and the curious orchid below right?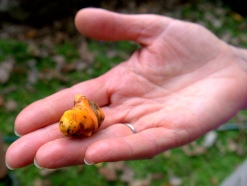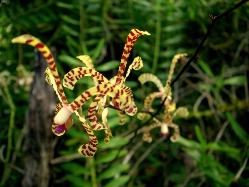 This is a talk for both nature lovers and those interested in how your tropical fruits, vegetables and spices are grown.